---
Craft Show
Yellow Pages ©

Toll Free: (800) 871-2341
Tel: (562) 869-5882
Fax: (562) 904-0546

Office Hours:
M-F 10am-8pm EST

~ Guaranteed to Please You! ~
Here's a sure thing: We stand behind f Art & Craft Show Yellow Pages and invite you to subscribe, risk-free. If you do not find shows to sell your work, if you are not pleased with your subscription within the first 30 days, we will refund the cost of your subscription!


Art & Craft Show Yellow Pages
PO Box 39429
Downey, CA 90239
Toll Free(800)871-2341
Fax(562)904-0546
Buy Now! Subscribe only 48.95yr
To order by mail (check or money order) Click Here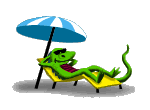 Relax. Your first issue will be on its way to you shortly! Thanks for subscribing.

Art & Craft Shows, Fairs, Festivals & More in the
Entire Eastern U.S.

Free 7 Day Trial to Craft Show Yellow Pages or Craftmaster News!

Call us toll free at: (800) 871-2341

We list detailed information about the following events:
•Art and Craft Shows
•Fine Art and Fine Craft Shows
•Street Fairs and Festivals
•County & State Fairs
•Home & Garden Shows
•Farmer's Markets
•Antique & Collectible Shows
•Music Festivals
•Car Shows
•Holiday & Gift Shows
...and much more.

Click Here to Browse Our Online Database of Events for Sample Event Listings - Now Nationwide!

Sell your arts and crafts at Fairs & Festivals. Find out where the shows are and start selling at local, state and nationwide events. Sell at farmers markets, sell your art at street fairs, sell food at festivals, sell clothing at craft shows, sell jewelry at street fairs and more.
We list all events Nationwide! We include detail verified information for each event! This is the best source for event information and is ideal for vendors looking to sell their products or services whether you are selling food, promotional items, clothing, antiques, jewelry or any items ranging from hand made to buy and sell.
Subscribe NOW and get instant access to the most reliable event listing information you can count on!

Art & Craft Show Yellow Pages is a regional show guide for craftsmen artists, food vendors and resellers in Alabama, Arkansas, Connecticut, Washington DC, Delaware, Florida, Georgia, Iowa, Illinois, Indiana, Kentucky, Louisiana, Massachusetts, Maryland, Maine, Michigan, Minnesota, Missouri, Mississippi, North Carolina, New Hampshire, New Jersey, New York, Ohio, Pennsylvania, Rhode Island, South Carolina, Tennessee, Virginia, Vermont, Wisconsin and West Virginia !
Art & craft show listings contain in-depth details and information to help you choose the right shows to sell your arts and crafts, promotional items, food vending, trade or wholesale.
All shows are not equal.
Choose your shows by targeting your customer. Will your customer be there? We even publish information such as: 3 stages of live music, pony rides, Antique and Classic Car Shows,. . . - more!
Real show listings with detail descriptions like, event attendance, cost of booth, size of booth, what you can sell at each event or signup deadlines to event. Choose from detailed listings according to your preferences; we let you know if a show is indoors, outdoors, in tents, or in a mall. We even publish eligibility requirements, - so you will know if a show is an 'Open Show' a 'Juried Show' or trade or wholesale shows. If a show is predominantly Contemporary, Traditional, or Country , we print that information too, to help you find the right venues to sell your work.
ART and CRAFT SHOW YELLOW PAGES is the most important tool in your business kit! Subscribe with confidence! We guarantee it will help you with your business, or we'll refund the balance of your subscription!
See: www.craftshowlist.com, www.craftsfairguide.com, www.craftmasternews.com, www.artsCraftsShowBusiness.com, http://www.1nbcard.com/artisan.html
List your Art & Craft Shows, Fairs, Festivals, Street Fairs, Garden Shows, Trade & Wholesale shows -